Overview
One highly recommended skill for effective leaders is persuasion – the ability to move others toward a position they don't currently hold. Persuading others is a critical skill in all aspects of one's life, but great leaders must also be persuadable – actively seeking alternative perspectives and evidence.
Being an analytical leader
I recently contributed to Walker's newest report, Ten Traits of Effective CX Leaders, and recorded a podcast episode on the topic. Not surprisingly, I contributed ideas on how CX leaders can become more analytical. What might be surprising is that my list doesn't mention R, Python, data science or deep learning. To me, it's not necessary for CX leaders to know analytics, but it's critical for them to think analytically. So, I created a list of five skills leaders can develop to think more analytically:
Develop a culture of persuasion by seeking and inviting alternative perspectives within your team.
Be willing to "kill your darlings"1 – don't get blinded by what you want to be true.
Resist analysis paralysis and have a bias toward action by using field experiments and rapid innovation to quickly test your hypotheses.
Relentlessly seek context for operational data – thick customer data helps you understand the motivation for customer actions.
Focus analytic effort on improving small, daily decisions that impact customers.
This post focuses on an interesting idea that ties together the first three items on my list: the idea of being persuadable.
The Persuadable Leader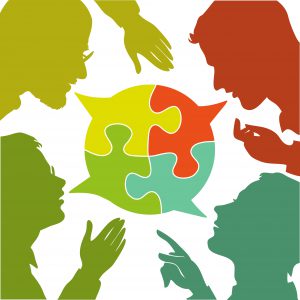 In my research on this topic, I became captivated by the idea of being a persuadable leader. This idea came from Al Pittampalli's 2016 Harvard Business Review article, "The Best Leaders Allow Themselves to Be Persuaded," and his book – Persuadable: How Great Leaders Change Their Minds to Change the World. The main point I took from his writings is this: Modern leaders need to actively seek evidence that will change their mind and challenge their beliefs.
We often think that leaders should stay the course through adversity, not be swayed by opinion, get everyone else to change their mind, and definitely not flip-flop. However, Mr. Pittampalli provides a host of evidence that many of our most successful and innovative leaders are characterized by quickly changing their minds, killing off pet projects, adjusting course and allowing themselves to be challenged by junior members of their organizations. Why? Because we live in a complex, fast-moving, interconnected world. No one person's perspective or understanding can possibly be completely right – at least not for long.
Becoming More Persuadable
The first three items on my list above are critical steps for anyone to become more effectively persuadable.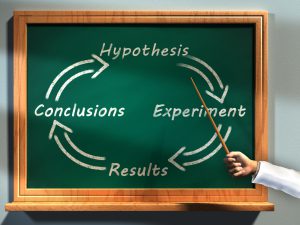 Culture of Persuasion. If you don't explicitly invite alternative opinions, then you are unlikely to be persuaded. We are naturally biased to defend and believe our own opinions and conclusions. Even the most open-minded truth seeker will often push their idea without fully testing it. Very few people like being wrong. We need others around us to hold our ideas accountable and question them.
Kill Your Darlings. It is difficult to defend our ideas and perspectives but also give up on them when faced with contrary evidence. To do this, we must detach our ego from our idea – realize that our identity is not in having all the best ideas but in making the best decision. Remember, the goal of CX leaders is delivering a great experience to customers, not winning an argument.
Bias toward action. Unless we are careful, actively seeking alternative evidence, ideas and perspectives will create decision paralysis, so we must temper it with a bias toward action. We can accomplish this by testing alternative ideas in the real world. Be an applied scientist. Actively seek alternative views to develop a set of hypotheses. Then engage in rapid innovation and field experiments to test those hypotheses before making a final decision.
CX Must Lead The Way
All leaders in an organization should strive to be persuadable, but CX leaders must be persuadable. All pre-conceived organizational ideas and biases need to be tested against the customer perspective. Who better to lead the way than the CX organization? Instead of being one more stakeholder arguing for our idea or perspective, CX should be the ones to say, "Let's see what customers think about this." At the end of the day, every successful organization needs to let their customers persuade them, and CX leaders are the ones to enable this.