Corporate culture is a funny thing: firmly entrenched, yet always evolving. Culture can also make or break a CX program, especially a new one. In a perfect world, every company would start right out of the gate with a customer-centric culture. In the real world, this is not the case. But more and more companies are embracing customer experience as a strategy for growth, transformation or even survival. And so, today's CX leaders are increasingly asked to define, instill and sustain their company's cultural mind shift to deliberate customer-centricity.
3 Pro Tips for Developing a Customer-Centric Culture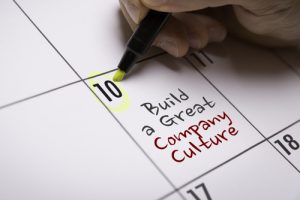 Make it real. It's not good enough to just craft a vision for what the culture should be. Employees need tangible, practical and relatable examples of how they can live that vision. One leader talked about the power of incremental change. They deliberately ask employees to make small, easily understandable and executable changes to how they work. As each change becomes a habit, a new small change is introduced. Over time, this collection of new habits multiplies to equal substantial and sustainable change.
Focus on middle managers. They're like the stereotypical middle child: often overlooked. Yet they are critical to a successful culture change. They set the tone for how their teams behave. One company shared that their CX Champions come exclusively from their pool of middle managers. Once they are recruited, the focus is on building their understanding of why CX and customer centricity need to be priorities for them and their teams. Converted to believers, they become strong advocates and role models for the desired culture.
Keep it visible. You know what they say… out of sight, out of mind. A strong rollout and early training aren't enough. CX leaders must find ways to keep customer centricity top of mind. Several leaders spoke about creating internal online hubs for all things CX, giving curious employees a place to go to learn more. These hubs include the 'why' and the 'how,' often amplified using actual voice of the customer testimonials to bring the impact of the culture shift to life. And they are often supplemented with rewards and recognition efforts that visibly celebrate the stories of people who are 'getting it right.'
Here at Walker, we take a 3-step approach to igniting culture change: envision – activate – momentum. And for more tips on establishing rituals and creating habits, this blog has you covered. What else are you doing to develop a customer-centric culture at your company?