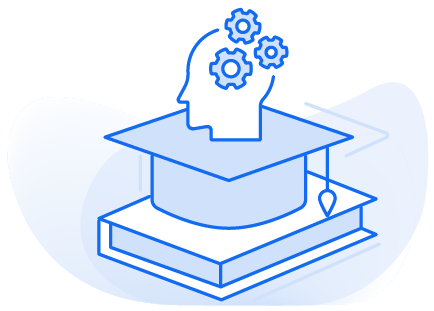 Customer experience, or CX, has become an important management strategy in today's business environment. In fact, for many customers, deciding where to go for coffee, where to buy groceries, or where to shop online is often based more on the experience they desire rather than the price they will pay or the product they'll purchase. This makes a lot of sense for business-to-consumer (B2C) companies. But is it also true for business-to-business (B2B) companies? The truth is, everyone wants an amazing experience and, while B2B companies lag in delivering this, there is a great opportunity for businesses who invest in developing high-impact customer experience programs.
B2B is behind. Here's why
First of all, it should be pointed out that few companies (B2B or B2C) have mastered the ability to develop effective, profit-generating customer experience strategies. However, it's clear that B2B companies are behind. It may be that there is less urgency because many B2B firms benefit from having a customer base where the barriers to switching are typically high. Also, with multiple business units and a matrixed approach to doing business, B2B companies struggle to work cross-functionally across silos to improve customer centricity. Finally, B2B's built-in channel structure creates distance from the end user of products and services. Without a clear line of sight to the customer, the experience is camouflaged, concealing its true impact on business success.
With all of these factors, it's easy to see how the experience the customer receives is far from amazing. [a1] Consider that B2B customers must interact with various contacts and departments – sales, account management, service, technical support, and more. It's no wonder the experience is often disjointed. And, because creating a consistent experience for customers is difficult, B2B businesses tend to over-rely on the frontline employees – customer support and account management – to manage the relationship and deal with problems that they often have no authority to resolve.
Decentralized and siloed, B2B firms too often deliver experiences that are impersonal and uninspired. The current state of B2B customer experience provides an opportunity for those B2B businesses that can rethink and retool their approach to achieving greater business success.
B2B CX Best Practices
If there is one prevailing imperative for B2B companies, it's to get started. B2B customers expect more, and if your company won't deliver, plenty of competitors are ready to take your place. Walker has worked with hundreds of B2B companies to help them develop CX strategies that accelerate growth and build a sustainable competitive advantage. Below is a collection of some of the best customer-centric strategies and tactics companies have implemented to attain this competitive edge.
Take a strategic approach to CX
B2B businesses too often take a short-term approach. For instance, they conduct a survey and consider that to be their customer experience program. More mature companies consider CX to be as important as marketing, sales, or service. For these companies, CX is a comprehensive strategy to drive business success. Here's a list of best practices that top B2B businesses incorporate in their strategy.
Build a solid team. Building a solid customer experience strategy that adds value to your business requires leadership and teamwork. There's clear evidence that firms achieving higher CX maturity levels have a centralized team responsible for overseeing and executing customer experience strategy. In preparing to implement a CX program, establishing a dedicated team is one of the first and most important steps to aligning customer experience within an organization.
Create a CX charter. A written CX charter adds legitimacy and vision to your CX effort. Done right, a charter states solid business goals for the customer experience program and provides a structure for accountability and governance by outlining responsibilities, objectives, and expectations.
Deploy a company-wide network of CX champions. The best companies identify, train, and formally assign employees from various functions and business units to be involved in the customer experience initiative. Essentially, they form an influential, organization-wide network of CX ambassadors throughout the business, promoting the program and communicating important information to their colleagues.
Formalize accountability and governance. To facilitate sound decision-making and support the CX program as it scales, accountability and governance structures should be more fully developed and formalized. Governance includes a wide range of considerations, including CX procedures, resources, and program cadence. Formalizing governance could also include detailing program specifics such as frequency of meetings, survey deployment and reporting, direction for implementing the closed-loop process, and integration with existing business processes.
Measure your impact. Relevant goals for your CX programs go hand in hand with establishing key metrics to monitor your progress. Broad metrics around client retention and growth are common. In addition, targeted goals around customer service, delivery times, and other cost-saving initiatives are areas where customer experience can have a bottom-line impact.
Engage your organization to develop a customer-centric vision
To get traction for your CX strategy, the entire organization needs to be on board. The key elements are awareness, understanding, and belief. Employees must be aware of the customer experience initiatives, understand their role, and believe that the overall strategy is a key ingredient for the company's success. Only then will they take action to improve the experience of your customers. Here are some of the ways top B2B businesses build a customer-focused culture.
Boost engagement and communication. Work with marketing and communications colleagues to develop a comprehensive communication and engagement plan for CX. Components may include monthly CX engagement emails and messaging, CEO huddles and town halls, workshops, and special events.
Launch the program and name it. The awareness building that accompanies culture change begins as soon as the program does. Create some excitement around the launch and enlist the company's marketing team to help brand the program and name it. Without a name, CX tends to become known as something trivial, like "the survey program," when in fact, well-coordinated CX programs are so much more. Make sure the name reflects the program's role in elevating the customer experience.
Secure executive support. In complex organizations with competing priorities, initiatives tend to move forward faster and with greater purpose when senior leadership is engaged. Support from a C-suite executive or an influential leader within the organization will lend credibility to the new team's efforts, promote progress, and ensure cooperation.
Engage middle management. In our experience, the barrier to culture change often lies with middle management. Even with senior leaders and customer-facing associates on board, it's the commitment of the managers in between and their effectiveness in executing behavior change that will drive success.
Facilitate internal CX training. Meaningful culture change requires changes in behavior and attitude. An important role of CX is to make sure employees understand the value of customer focus and how they can contribute to a more customer-centric culture. Internal training and educational workshops can help with communication, customer-focused skill building and enablement, and motivation. Start with customer-facing employees who can implement behavior change quickly, and then bring others on board.
Engage with operational managers. While B2B managers can talk about their operational metrics, trends, and goals, it's rare to find one who knows what customers think and can answer key questions like, "Is our performance good enough for customers?" or "Are we measuring the right parts of the experience?" or "Are other companies serving customers better?" A key to getting started with data integration is to find out what functional managers are measuring and why. Then work collaboratively to gather the experience data necessary to improve weak processes.
Tell the story. Communicating and storytelling are key to activating a customer-focused culture. Work alongside colleagues in corporate and internal communications to get the word out about quick wins, as well as the program's objectives and progress.
Draw a dotted line to CX…for everybody. In a fully evolved customer-focused culture, every department, functional area, and business unit—in fact, every employee—has a role to play in customer experience. Look for ways to tie departments to the cause, even those without a direct connection to customers.
Put data to use to really know your customers
Too often, customer experience leaders consider their role as merely gathering and distributing feedback from customers, most commonly from surveys. That's a very narrow view. Every business has a wide array of data, most of which never gets used. Instead, B2B companies need to make the most of their data. This includes operational data (or O-data), which includes the metrics that indicate how well a company performs, and experience data (or X-data), which explains how the experience looks and feels to customers. Consider adding the following best practices to your business strategy.
Begin with data you already have. With very few exceptions, the best place for companies to start is with what they already have— operational data. Although many CX professionals gather experience data and then search for operational metrics to add to the equation, it's far more beneficial to start with the O-data and then determine the type of X-data that will add value to the mix. Integrating O-data with the right X-data enables companies to make better business decisions and improve operations.
Collect customer feedback (but go beyond surveys). With today's technology, sources of customer insight and information are plentiful. In fact, in our work with B2B companies worldwide, we've identified more than 20 methods for businesses to listen to their customers. Instead of relying solely on surveys, companies can use a variety of listening methods—from website feedback and social media to focus groups and online communities—to learn more about where and how the experience can be streamlined and improved.
Use internal intelligence and VoCE. Even without formal customer listening in place, there's a good chance employees, particularly those who are customer facing, know the interactions that are broken and the issues that need to be addressed. Companies can point their quantitative and qualitative listening methods at their employees to learn what they're hearing from customers. This method of gathering the voice of the customer through employees (VoCE) can be a quick and effective way to identify ineffective or frustrating customer experiences.
Integrate operational data and experience data. O-data and X-data have become critical to managing a business. While both are valuable, as independent sources of information, each one paints just half the picture. It's only through the artful integration of X- and O-data that B2B companies gain comprehensive, full-view intelligence to make strategic business decisions that markedly improve the customer experience and create a sustainable competitive advantage.
Generate account health dashboards. One of the problems account managers face is obtaining all the key data about their accounts. Data is usually spread across multiple systems throughout the organization, if it's available at all. Even if account managers are able to locate data, knowing what to do with it can be a challenge. Creating an account health dashboard can solve both problems. A good place to start is combining feedback sources for each account into a single dashboard. Then integrate key operational data to further increase the value for account teams.
Connect with customers in real time. Speed and responsiveness have never been more important. Customers want to know the status of their account at all times, and they need to be able to connect with your business instantly. It's essential to allow access to information, provide timely updates, and offer ways to communicate via chat, text, or phone on a 24/7 basis. Top CX programs ensure these systems are in place to facilitate the flow of real-time communication.
Drive action and prompt customer-focused change
Customer experience is sometimes positioned as a "feel-good" exercise. After all, we really should listen to our customers. However, if all we do is listen, the full potential of the customer insights we receive is never realized. Instead, CX is all about collecting insights to drive action and prompt change. In B2B companies, this can be particularly challenging given the complexity of the organization, silos that often exist, and elaborate supply chain organizations that put distance between the company and its customers. Below are some of the ways top B2B companies ensure that their strategy results in action and change.
Map the customer journey. A journey map is a powerful CX tool that visually plots all the interactions customers have while working with your business. It is an essential tool to help you identify key moments of truth – the "make or break" touchpoints that define customer perceptions. For more advanced CX teams, journey mapping is used to refresh your CX approach or analyze specific customer journey phases, digging deep to address the most intricate and important customer interactions. At any level, journey mapping is one of the best methods for creating internal collaboration all focused on identifying and fixing broken experiences.
Partner with front-line employees. Customer-facing employees are one of the best sources of truth about customer needs and expectations. It's critical that they are aware of the customer experience initiatives, understand their role, and believe in the overall strategy. Invite them to participate in CX teams and initiatives and use their insights to help design better customer experiences.
Offer personalized experiences. Every customer is unique – and they want to be treated that way. Making full use of customer data enables B2B firms to design personalized customer experiences. It starts with operational data that provides an understanding of how each customer interacts with the organization. Combine this with customer feedback that conveys needs and perceptions to deliver a personalized experience, tailored to their unique needs and expectations.
Close the loop with individual accounts and customers. Not only should B2B companies listen to customers, but they must also be prepared to respond to account-level problems and issues brought to light through negative customer feedback or complaints. Solid follow-up methods also allow companies to gain additional intelligence about potential problem areas. Many survey software tools have follow-up components built in.
Close the loop on systemic problems. While it's important—and even necessary—to close the loop with individual customers who provide critical feedback or complaints, CX jumps to the next level when customer feedback is used to identify and fix systemic problems and broken processes. Instead of trying to intervene with individual customers after a breakdown in the experience has already occurred, strive to fix troublesome processes, and avoid the breakdown in the first place. B2B companies should consistently strive to close the loop on customer issues at the individual or "micro" level, as well as the systemic or "macro" level.
Intentionally design customer experiences
B2B companies today must be skilled at reacting to customer issues – fixing problems and repairing relationships. However, the best programs take it to a higher level by leveraging customer insights to be both reactive and proactive. They're not satisfied doing things the way they have always done it. Rather, they are constantly evaluating their processes, experimenting with new technology, and developing new ideas to intentionally design the experience for their customers. This skill creates better customer relationships and a competitive advantage that is difficult for rival businesses to duplicate. Here are tips for being more intentional with your CX strategy.
Focus on ease. If you are looking for a place to start in designing your customers' experience, begin by looking for ways to make it easier. Ease of doing business is consistently one of the top drivers of customer loyalty among B2B businesses. Customers universally desire simplicity in how they research, purchase, install, and access service. The best companies examine ways they can reduce the number of frustrating steps and handoffs to provide a simple, seamless experience for customers.
Explore immersion experiences. A lot can be learned by walking in the customer's shoes. Immersion experiences, such as shadowing and ride-alongs, provide a firsthand view of the customer experience and can reveal areas for improvement or redesign. Some tech firms use digital monitoring to observe how customers use their tools and identify the obstacles they encounter. While it may not be a fit for all B2B companies, immersion is an excellent method that can lead to new discoveries in how you design the ideal experience for your customers.
Adopt customer self-service. Consumers have come to expect the simplified experience of the "one click" digital transaction. And while B2B customers rely on humans to manage the complexities of the business-to-business relationship, they also expect the ease and speed of the digital experiences they get elsewhere to be integrated into their B2B interactions.
Find the human-digital balance. While many customers like the convenience of using digital self-service to do things on their own, others are more comfortable reaching out to another human for help. B2B companies should consider all the options. The best companies constantly seek the right balance of human and digital experiences, providing a myriad of options to serve a wide range of customer preferences.
Host design thinking training or events. Design thinking is an iterative process to understand the user, challenge assumptions, and redefine problems. It is used to consider new alternative strategies and solutions that might not be instantly apparent with our initial level of understanding. As CX becomes more of a company-wide priority, training and workshops on design thinking can help employees better understand the customer perspective and design better experiences.
It's clear that customer experience has established itself as one of the most effective ways to create a sustainable competitive advantage. Just think of all the ways it has changed how we find and purchase goods and services. And, while B2B companies have been slow to follow consumer examples, there is a significant opportunity to have a first-mover advantage for those innovative leaders who invest the time and energy to develop amazing experiences for their customers.